Well Being
To be a happy, active and positive contributor to society we all need to take care of our mental well-being.
Click on the image below to see the 5 Steps to Mental Well being that we promote throughout our school.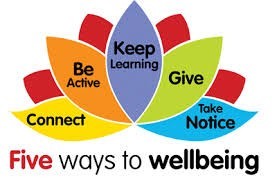 You might find these links below helpful:
Childline have developed some resources to help children when feeling anxious, scared or sad.
Click here to access them.